By Don Marti
We held the first meeting of the OSv Meetup group in San Francisco this week, and got 14 participants from the Apache, Big Data, and OSv communities, as well as a few meetup.com users interested in cloud computing who just came along serendipitously.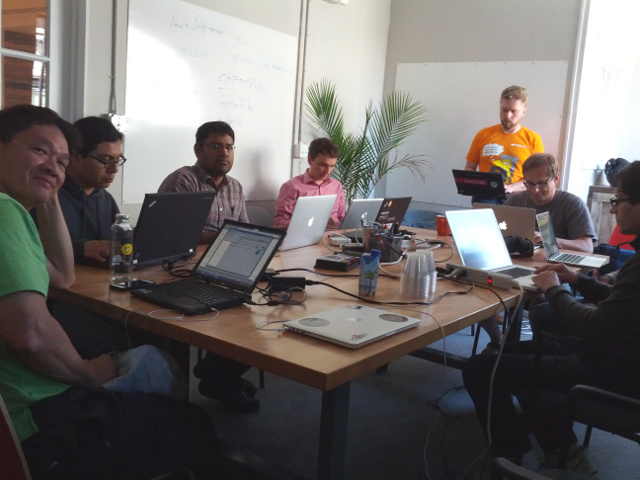 Thanks to our hosts at OhmData who made their groovy South of Market office space available, and thanks to our attendees for coming in to try out OSv. Looking forward to seeing the results of your initial experiments.
(For the users of VirtualBox on Mac OS who ran into the "assertion failed" problem, we're discussing that on the osv-dev mailing list now, so watch the list for an update.)
To get advance notice of future events—both the free-form hands-on sessions like this one and an upcoming tech talk series—please join the Meetup group or follow @CloudiusSystems on Twitter.