By Don Marti
Fast is better than slow. Simple is better than complex. And easily building a run-anywhere VM from a Java application is better than trying to figure out the whole OS business.
OSv is the simple, fast OS platform designed to run one application in the cloud, without the complexity of old-school OSs with their local users, permissions, and sevices.
Who: You
What: Hands-on OSv hacking sesssion
Where: San Francisco, California, USA (see link for address)
When: 3pm-8pm Wednesday, September 24, 2014 (drop in any time)
Why: Get your application running in the cloud without the legacy OS complexity.
OSv now includes the Jolokia JMX-via-JSON-REST connector, providing full read/write access to the entire set of Java manageability attributes and operations. Now you no longer need to set up and secure separate JMX-over-RMI connectivity with your Java application to fully manage it. (details here).
Please join us for the next meeting of the OSv Meetup group in San Francisco, and learn to do a quick, three-second build of a first-class OSv VM that will run on your platform of choice, whether it's VMware, VirtualBox, Amazon, Google, or KVM.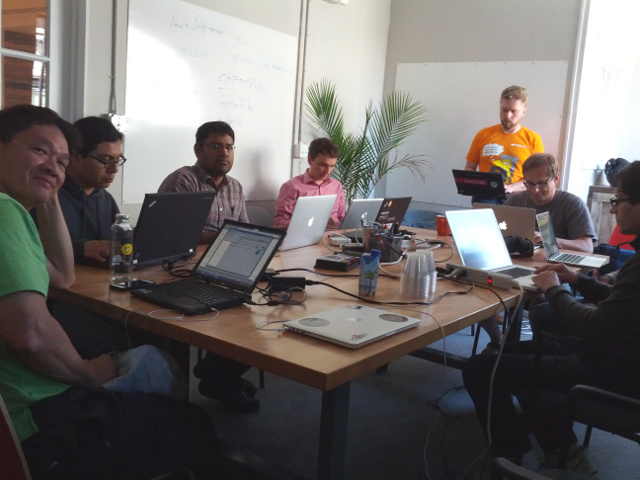 Bring your laptop and your favorite Java project, or just follow along. We'll conclude with food and a few lightning talks and demos.
Our hosts at OhmData are once again making their cool South of Market office space available. If you're not already a member of the OSv Meetup group, please join us for this hands-on session. For general questions on OSv, please join the osv-dev mailing list. You can get general updates by subscribing to this blog's feed, or folllowing @CloudiusSystems on Twitter.